If you are like me and are not really into sneakers, but want an alternative to heels and flats that are also fashionable, then you know the struggle. Many sneakers are designed to be statements on their own, so when your outfit is the statement, what do you do? Enter Nike's Daybreak Golden Gals Sneaker!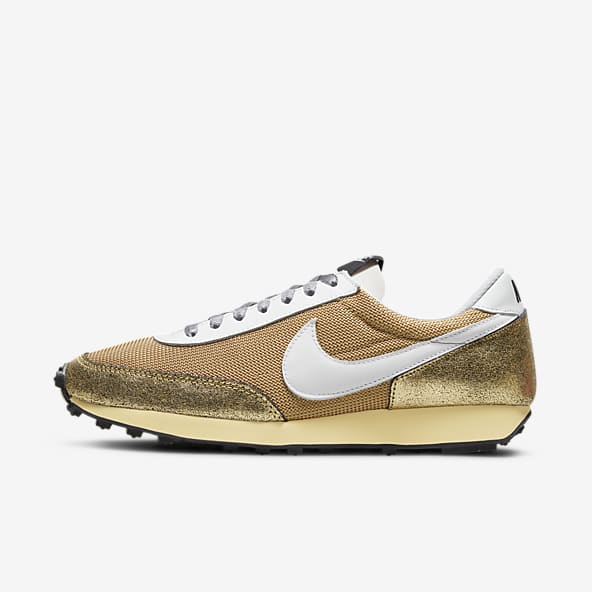 Product Description:
Inspired by the golden glitz and glam of today's most creative makeup trends, this Daybreak knows how to make heads turn. A gold flake leather overlay is crafty, luxurious, and most of all, it's ready to shine for all-day wear with the Daybreak's elevated construction. Its foam midsole is plush and has an aged feel while the black rubber outsole, inspired by the '79 original, adds traction and functional style (Nike)
This gold and glitzy style of the Daybreak will retail for $110 and will be available on 12/09/21 at 9 AM on the Nike SNKRS app.